Welcome to Bailey's Bar & Grill - Established 2009
Bailey's boasts a full menu, with appetizers, sandwiches, salads, and entrees. We always have food and drink specials, and feature live entertainment, and special event nights.
We invite all of our neighbors to come by and enjoy what we have created here in Tinley Park.
Thank You for your support, Ron & Tammy Bailey
January Entertainment - Tinley Park !
January Entertainment - Oak Forest !
Blackhawks Hockey !
Private Parties !
Bailey's Oak Forest !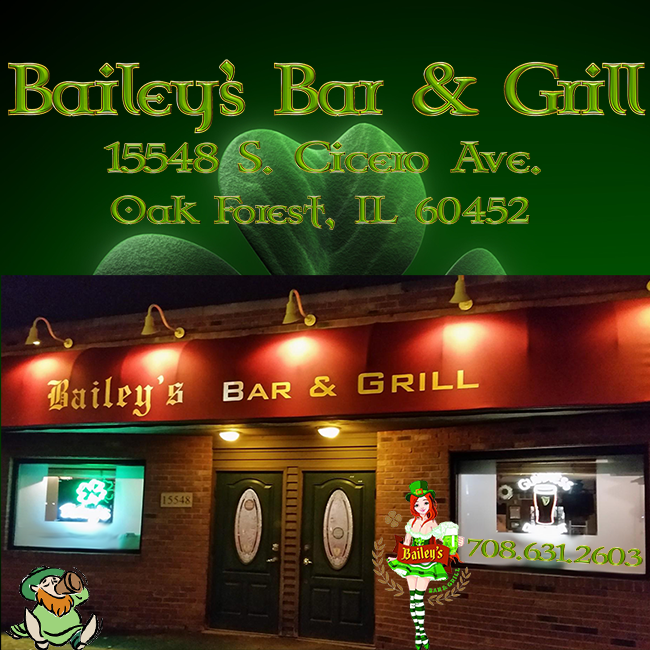 Happy Hour at Bailey's !